Transients have been part of the Canyon scene for years. The situation sometimes becomes noticeably worse, and from various report that appears to be the case right now. Here are some of the actions that LAPD, BOCA and SMCCA are taking.
1. LAPD
Officer Michael Moore, the Assistant Chief in the Office for Special Operations, is well aware of these issues, and he and his colleagues periodically check the tunnels and beaches. If you see anything of concern, leave a message for Officer Moore on his cell phone: (310) 622-3984. If there is any threat to personal safety whatsoever, even a verbal threat, call 9-1-1.
2. LAPD Homeless Unit
BOCA learned this week that LAPD has apparently assigned two officers, Officers Brennan and Harris, to focus on the issues of transients along the beach, tunnels, and canyon. Yesterday, their squad car was on the bike path, and the investigated the situation first hand. BOCA will be trying to work closely with them. More information to follow as we receive it.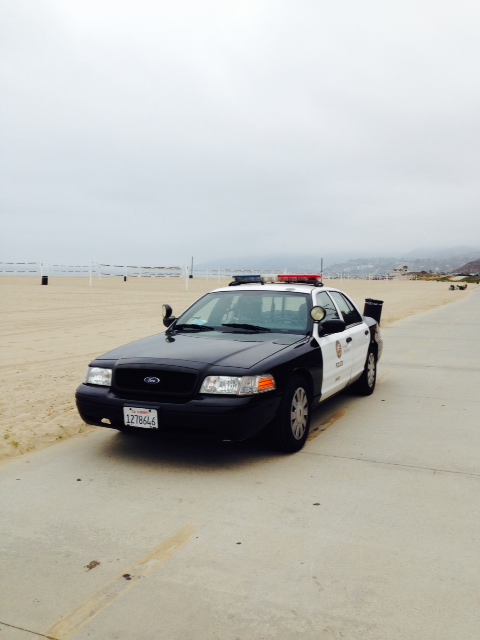 3. BOCA's Safety Committee
The Committee, chaired by Christy Lowe, will be looking into better coordination with LAPD, and more information for BOCA members and Canyon residents to monitor the situation and report infractions.
4. L.A. County Department of Beaches & Harbors
BOCA will be making a presentation and appeal at the July 23 meeting of the Los Angeles County Beach Commission, which oversees the L.A. County Department of Beaches & Harbors, to take a more active role in overseeing and maintaining the Canyon beach tunnels and entry points to Will Rogers State Beach (owned by the State of California, maintained by Los Angeles County). The maintenance neglect of this area - litter, human waste, graffiti, rusted and broken railings, weeds - creates a sense of lawlessness (the so-called "Broken Windows" theory of crime prevention) and invites further bad behavior. The County has an obligation to maintain our area to reasonable standards, especially since it is one of the most important pedestrian and bike gateways to the coast.
5. BOCA Members and Canyon Residents
You can help by taking a photo or video with your cell phone any situation, condition, or individual you believe to be in violation of city of county codes, or presenting any kind of threatening situation. It is illegal to loiter in the tunnels, or to verbally abuse or threaten anyone in the public right-of-way or on public property. Sending these photos to BOCA or LAPD helps us document the situation and identify individuals of concern. You should also not hesitate to call LAPD and report any situation which concerns you. LAPD has repeatedly said they would prefer to get calls that don't amount to anything rather than not get calls which should have been made.